We are so glad you found us!
CLICK HERE to see our full Food Menu
THE ARCADE and GAME SHOP IS OPEN! 110 South 18th Street, in Parsons, KS. Classic Arcade and Gaming shop. We host Magic the Gathering nights and tournaments.  We are now serving sandwiches, ice cream, coffees, and more.

Business Hours:
Monday CLOSED
Tuesday – Friday Lunch 11:00 am to 2:00 pm
Thursday and Friday Evening –  5:00 pm to 9:00 pm
Saturday – 11:00 am  9:00 pm
Sunday – NOON to 9:00 pm
Weekly Events:
If you're a gamer, ask to join our Gaming Page on Facebook.  You can get up to date information on current gaming events.
***There are MANY MTG events coming up in the next couple months.  Visit our gaming page for more information***
Thursday Night:
Game Night. We currently have MTG, but would love to have/host other games as well.
Friday Night:
Friday Night Magic starting 7ish to 1:00 am.  If you're a MTG player you're welcome to join. This is open to all ages.
Saturday Night:
Saturday Night Magic hosted by Cosmic Castle 7pm to ?. If you're a MTG player you're welcome to join. This is open to all ages. Children under 12 need to be accompanied by an adult.
The Second Saturday of the Month Yu-Gi-Oh tournament starting at 3:30, hosted by Jon and Kyle.
Cosmic Yarn Club 7:00pm to 9:00pm Open to anyone who creates with yarn. Bring your current WIP or come learn something new. We currently have members that Knit and Crochet at different levels. We're always happy to help and learn something new.
Token Cards for Arcade Games are still accepted and are also available to purchase. Arcade Game Token Cards are are a $10 value for playing any of our classic arcade games.
---
Even More Family Fun
The Spot PK
page put together by local Girl Scout Troop #70161
Fun things to do in Kansas with www.familydaysout.com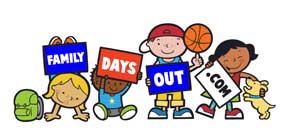 ---
We use SQUARE for our point of sale and Credit Card Transactions.  We are happy with the service.  We think you might be too for your business or organization. You can sign up HERE